~ Auction Process ~
STARTING PRICE: 25 000 EUROS
​*PURCHASE PRICE: 200 000 Euros
This is an Inmediate Purchase:
The first offering this amount or higher will be
able to arrange an overnight date or more: a weekend, week or
up to a month with me! And other aditional benefits :)
---
​HOW TO BID?
1. Fill the form in the '
Contact'
page.
I will reply in 24h with more info
2. Provide details by email:
a name, amount you offer & country(optional)
3. If I accept your offer, we settle time and date for our date
(Travel/accomodation expenses covered by you)
4. Provide hotel booking details* by email - to secure yor date :)
GUARANTEES
VIRGINITY: I have a medical check as a proof of my purity
The gentleman will be able to check my certificate by email, at our date,
and/or I am also willing to be checked up again in his presence.
You can find a VIDEO of this certificate in the blog.SECURITY: This process is 100% discreet and anonymous
You will never be asked for personal data... just an email to bid!
DATE DETAILS
Booking flight and 5* hotel is necesary to confirm the date.
You can choose hotel, date and city
It will be an
overnight date
(12 hours) in which we will
meet in a public place
near hotel.
At the beginning of our date:
Provide
copy of HIV test
* and
offer in cash
placed in a discreet envelope, bag, etc.
*Private info in all documents can be blured/hidden before sending it.
Powered by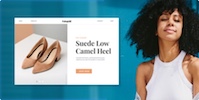 Create your own unique website with customizable templates.